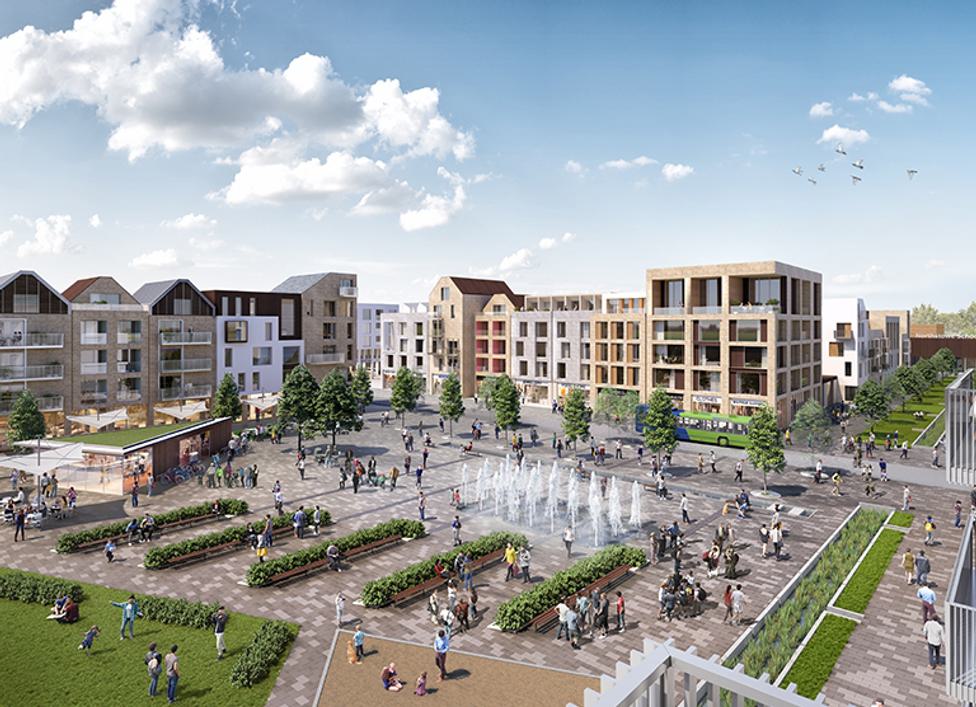 Northstowe: Promoting Healthy and Active Lifestyles Embedded in Masterplanning
A Tibbalds project and one of our very own Directors, Katja Stille, have been featured in Show House magazine in an article about creating healthy towns. Along with some other projects, the piece highlights our focus on promoting a healthy and active lifestyle for Northstowe and how we work this into the design code.
Northstowe is a new town in Cambridgeshire, promoted by Gallagher and Homes and Communities Agency (HCA). It will be the home of around 25,000 people and is one of the NHS's Healthy New Towns (HNT). The objectives of this programme are to go beyond existing good practice and develop new and creative approaches that offer the potential to contribute to healthier places. It is also to drive closer collaboration between local authorities, planners, developers and the NHS.
Northstowe HNT specifically focuses on the health and wellbeing objective around reducing obesity and the wellbeing of older people. The aim is to help people to make healthy choices via environmental change.
You can read the full article here.
Related Updates
Stay In Touch
Sign up to our Newsletter
Subscribe to our newsletter to receive updates about making people friendly places.