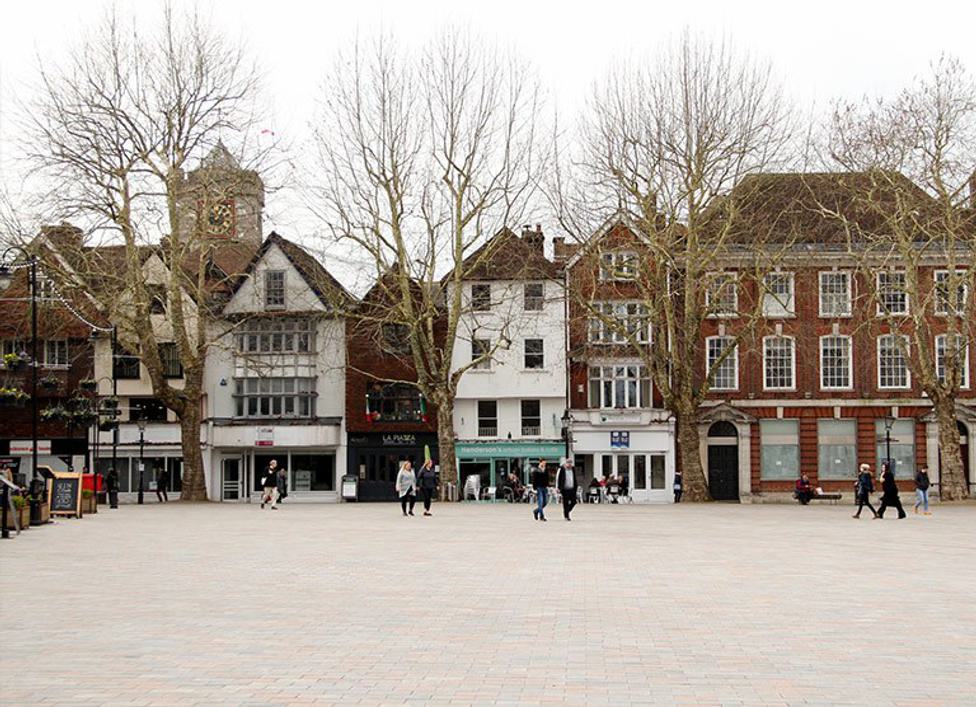 Tibbalds appointed for Salisbury regeneration
Tibbalds Planning and Urban Design, together with SQW and Civic Engineers, has been appointed by Wiltshire Council to create a Central Area Framework for central Salisbury following the nerve agent attacks in 2018.
The Salisbury Central Area Framework will focus on raising the city's profile as an investment opportunity and guide the future development. It will offer a strategic urban vision for the city centre area, identifying character areas within it and make recommendations on the form of future development and public sector interventions that can bring forward positive change.
When complete, the strategy will set out a series of projects and positive interventions and be used by Wiltshire Council and its partners to identify how best to target investment. It seeks to enhance the traditional aspects of Salisbury, while encouraging the city to embrace originality.
It will also respond to the city centre's commitment to green infrastructure, its river and air quality, as well as its cultural strategy, alternative and independent traders and markets. Further, the framework will aim to bring more vibrancy into the city centre and bring out the existing positive characteristics and rich heritage as well as respond to wider developments in the new Porton Down Science Campus and the emerging aerospace cluster at Boscombe Down.
Pauline Church, Wiltshire Council Cabinet Member for Economic Development and South Wiltshire Recovery, said: "We want to set the stage for long-term recovery and ensure Salisbury continues to be a strong international tourist destination with an excellent independent retail offer, economically vibrant and a place with a thriving night time economy that meets the needs of current and future residents."
Katja Stille, Director of Tibbalds, said: "Salisbury's has been hugely affected by the results of the nerve agent attack, exacerbating the other challenges that town centres across the country are currently facing. But as a result, the city has a clearer commitment and funding structure than most to boost its historic core, create a resilient centre and contribute to wider economic growth potential.
"There is a real appetite for change, and we are particularly excited about the discussions around creating a River Park running through the heart of the city centre, reconnecting the centre to its rivers.
"Our framework will use the clear principles of good urban design to focus on long term regeneration and mechanisms for delivery, with quick wins and recommendations for public sector intervention. We want it to be evidence-based, flexible and commercially-grounded, as well as being useable and accessible by as many people as possible so tangible improvements can come forward quickly."
Tibbalds and its partners have been appointed under Homes England's Multidisciplinary Framework.
Related Updates
Stay In Touch
Sign up to our Newsletter
Subscribe to our newsletter to receive updates about making people friendly places.