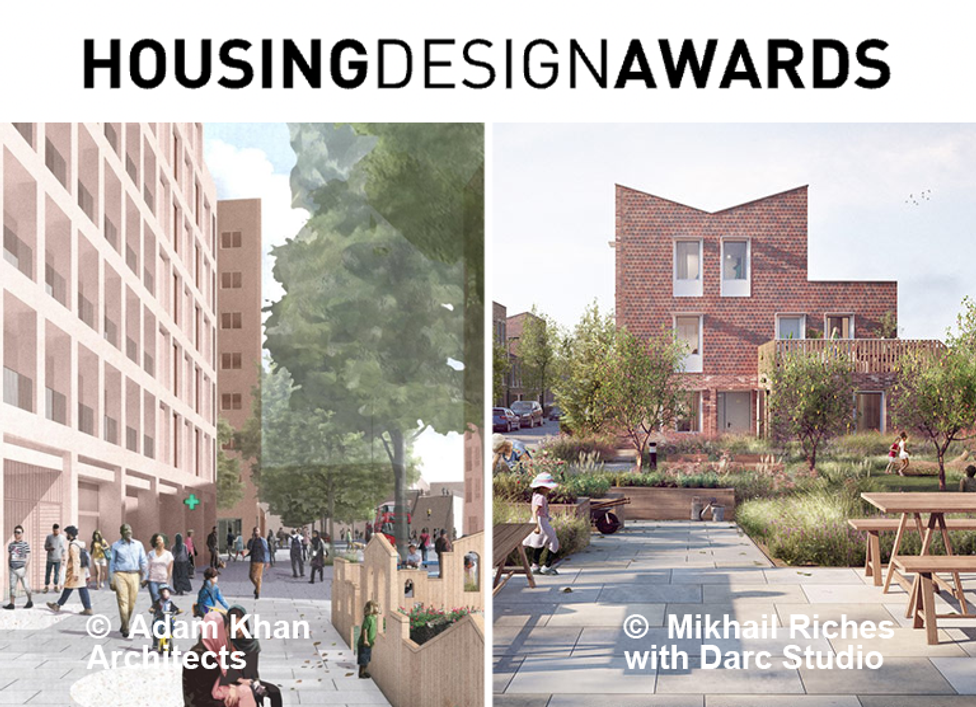 Two projects for which Tibbalds are planning consultant win Housing Design Awards.
The City of York Housing Delivery Programme is developing homes on council owned sites across York.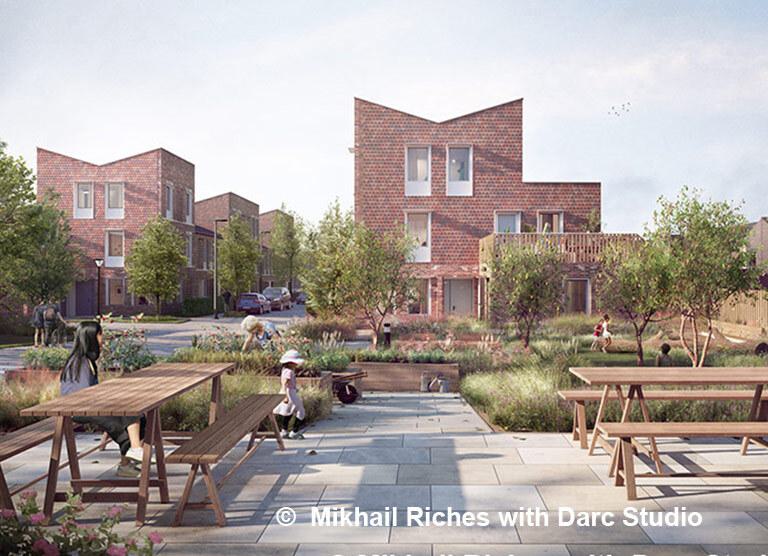 The new neighbourhood at Ordnance Lane knits together a previously disjointed part of the urban fabric to the south of York's City Centre. The 'New Ordnance Lane', car free route connects the existing amenities of Fulford Road to Hospital Roads trading estate. This east-west axis reinstates the original front of the retained building on site, a former military 'Married Quarters' and provides 85 new homes, landscapes, community spaces and commercial spaces off this central street.
The ability to bring forward new housing in York has been constrained for years and the Delivery Programme is an ambitious and direct approach taken by the local authority. New housing will come forward that not only meets the need for market and affordable housing, but which will enable people to live healthy and sustainable lifestyles. Multi-generational homes will provide accommodation for people of mixed ages.
Tibbalds are the planning consultants for the Delivery Programme working with lead consultants and architects Mikhail Riches. Tibbalds have led on pre-application engagement with the LPA and submission and negotiation of the full planning application to a successful conclusion. Planning permission was secured in June 2022 and Tibbalds continue to advise the City of York and team on all planning matters on the scheme as we look forward to the delivery stage.
In addition to the Ordnance Lane site, Tibbalds has also secured planning permission for new homes at the Duncombe Barracks and Burnholme sites as part of the Delivery Programme, both of which are currently under construction.
The City of York Council Housing Delivery Programme has also been awarded the RTPI Silver Jubilee Cup and this latest award is a further endorsement of the Ordnance Lane development.
The Custom House Kickstarts Sites is a collaboration between Adam Khan Architects, Haworth Tompkins and East, and provides 95 affordable homes, commercial space, community growing, communal gardens and high-quality accessible public realm.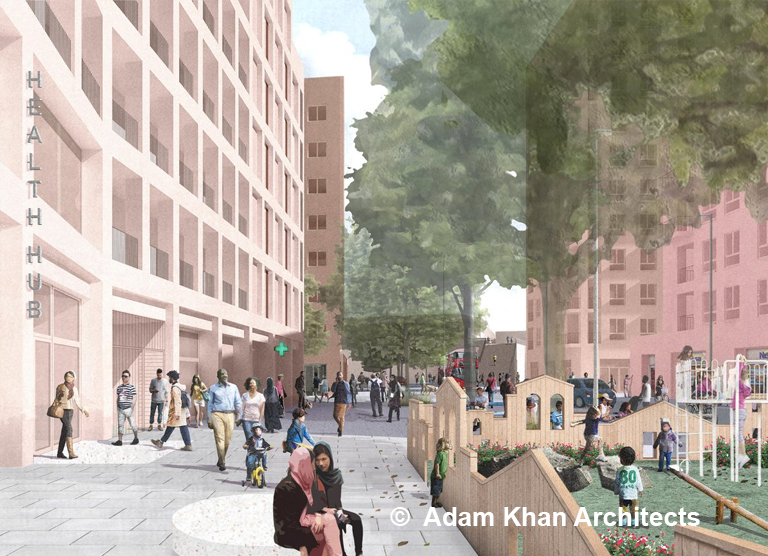 The scheme consists of three mansion blocks, ranging in height from four to eight stories, each with strong figurative qualities and responding to their context. Designed to Passivhaus standards, they are efficient in their massing whilst allowing for the majority of homes to be double-aspect. The brick buildings are tectonic in their expression with refined detail and craftsmanship in civic moments. The scheme was presented to the Newham Design Review Panel at various stages in its development, receiving position feedback that translated through to the planning determination stage.
Tibbalds have advised the London Borough of Newham (LBN) on planning matters for this site and the wider Custom House Strategic Regeneration Area since 2019. The Kickstart Sites represent the first phase of regeneration, 'kickstarting' development and setting an early benchmark for the long-term regeneration.
We secured full planning permission for the Custom House Kickstarts Site in January 2023. The permission includes 95 socially rented homes, a ground floor commercial unit and public realm improvements. We continue to advise LBN on the wider regeneration area and recently secured a resolution to approve up to 650 new, replacement and retrofitted homes on the wider masterplan.
Related Updates
Stay In Touch
Sign up to our Newsletter
Subscribe to our newsletter to receive updates about making people friendly places.