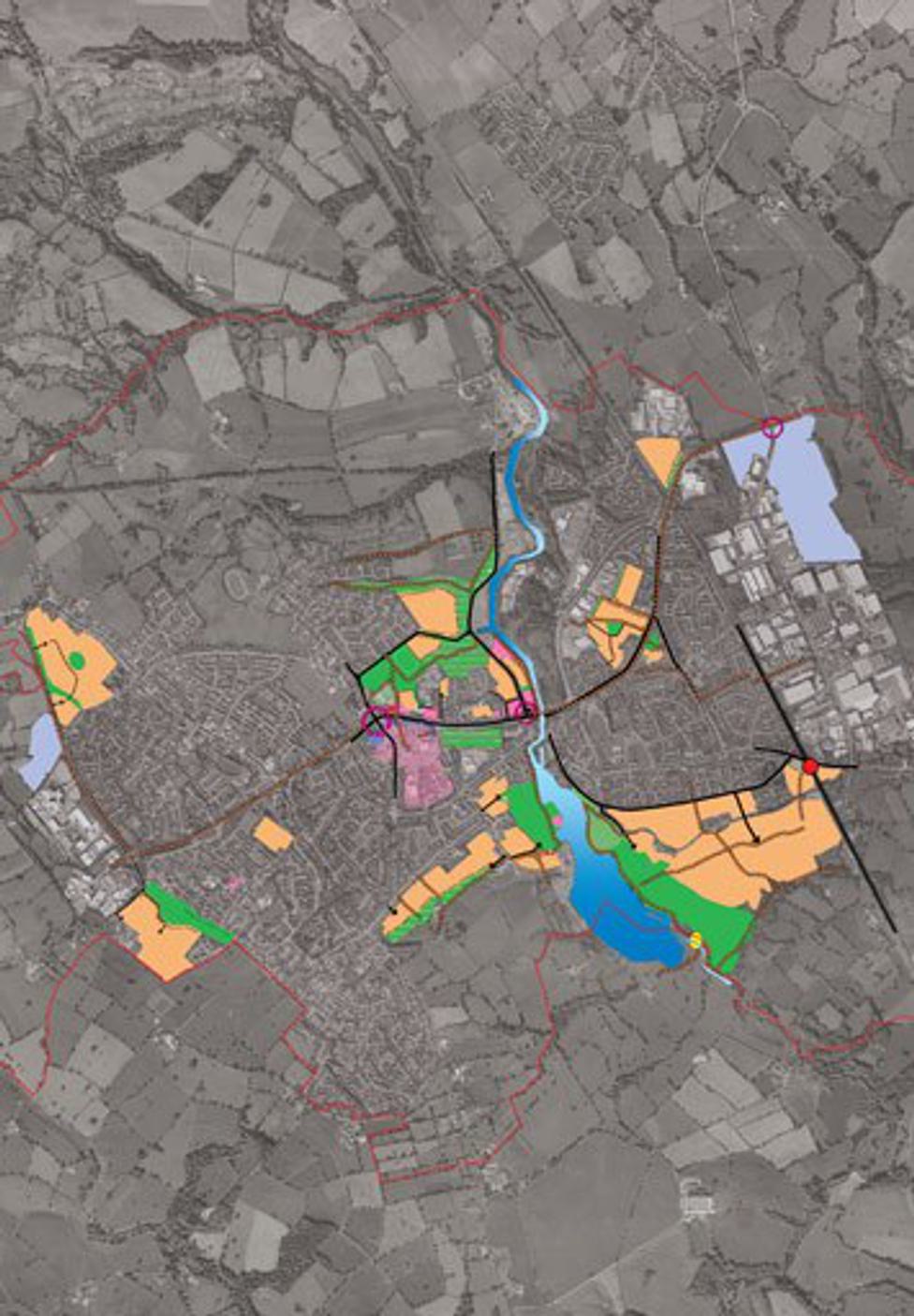 Winsford Neighburhood Plan set for Referendum
The ambitious Winsford Neighburhood Plan is set to go to Referendum in autumn 2014. Produced by Tibbalds on behalf of Winsford Town Council, the Plan allocates land for over 3,000 new homes and sets a vision for how the town as a whole will be improved. The examination process started in January 2013 but was put on hold following legal challenges relating to issues raised in the nearby Tattenhall Neighbourhood Plan. Following the quashing of these challenges by the High Court, the examination into the Winsford Neighbourhood Plan re-started in May this year.
Tibbalds represented the Town Council at the Oral Hearing, providing a robust response to a range of issues, including: site allocations; the consultation process; and Sustainability Appraisal and SEA.
The Examiner's report on the Plan was published this week. Despite strong opposition from landowners whose land was not allocated in the Plan and from some sections of the local community, the Examiner recommended that – with minor modifications – the Plan proceeds to Referendum. The Examiner noted that "The Winsford Plan, taken as a whole, is clearly structured and well written."
The Neighbourhood Plan and supporting documents can be found by clicking here.
Related Updates
Stay In Touch
Sign up to our Newsletter
Subscribe to our newsletter to receive updates about making people friendly places.