Project:
Winsford Neighbourhood Plan
Community-led planning with lasting impact
Winsford is the most ambitious plan in England, allocating land for 3,300 homes. However, the real innovation is the way that these allocations are designed to revitalise the town as a whole.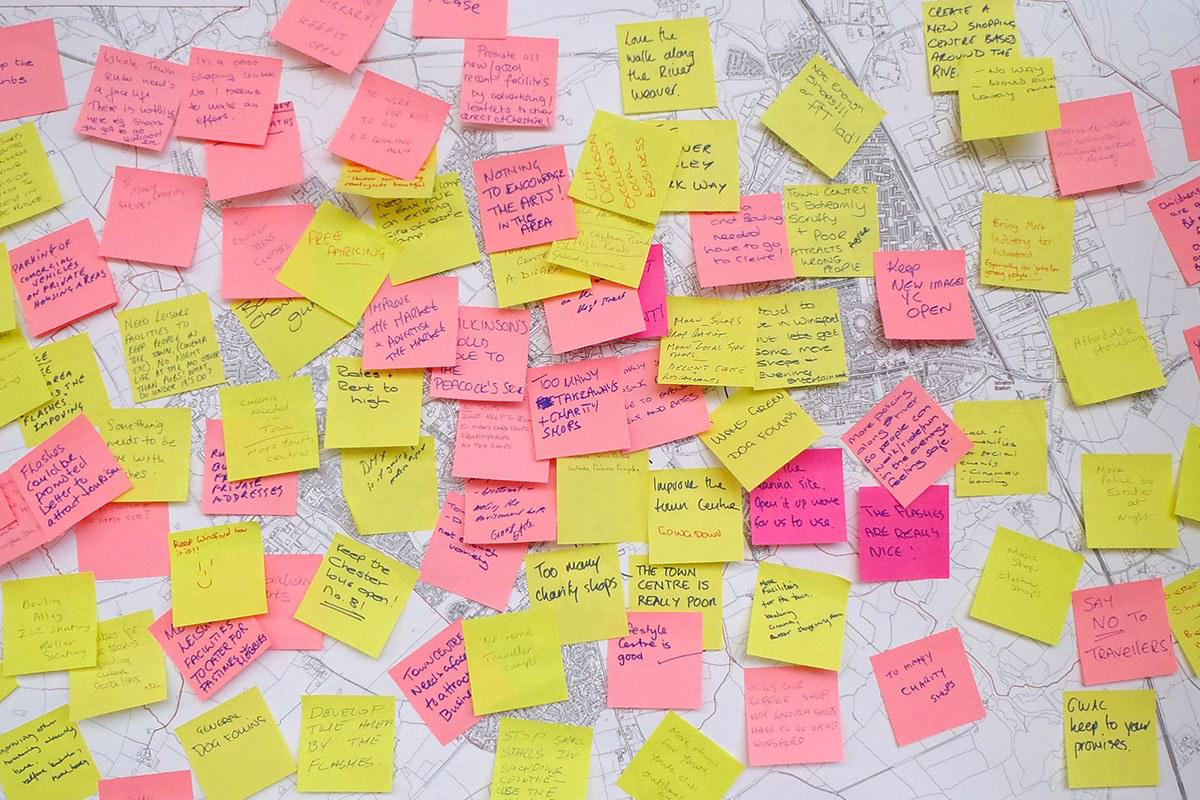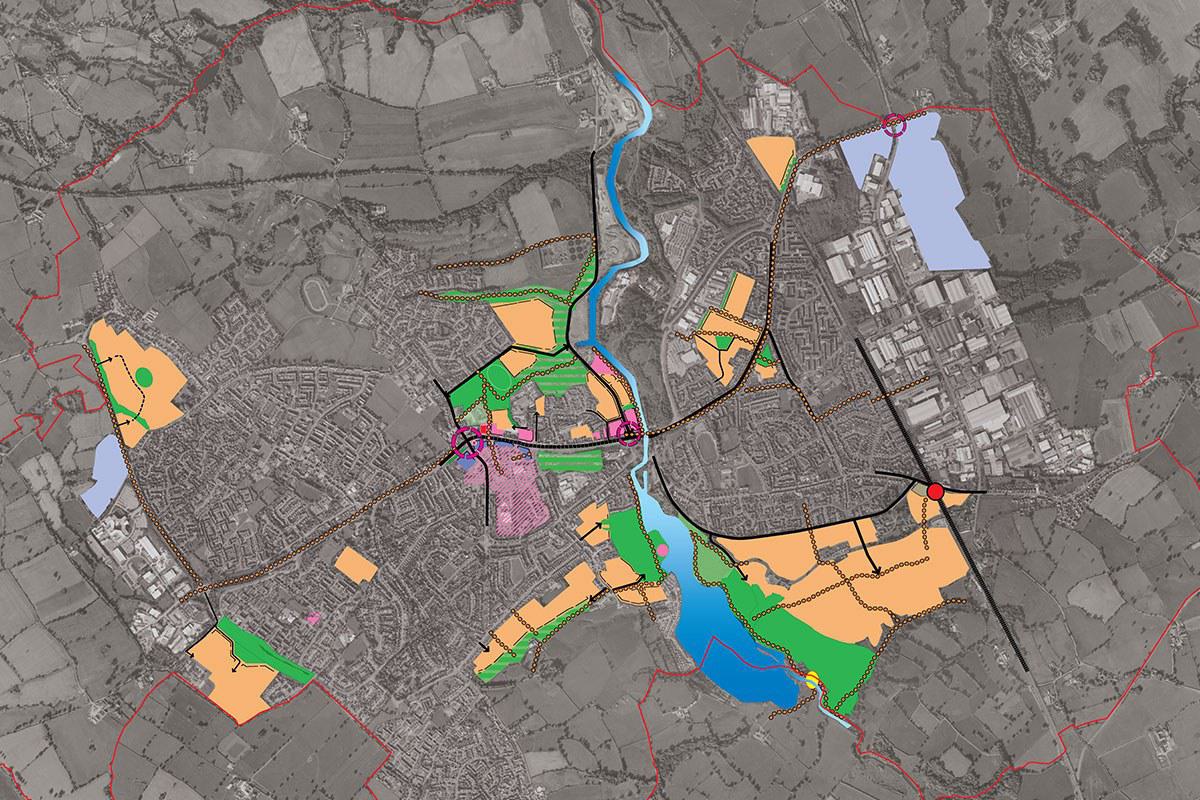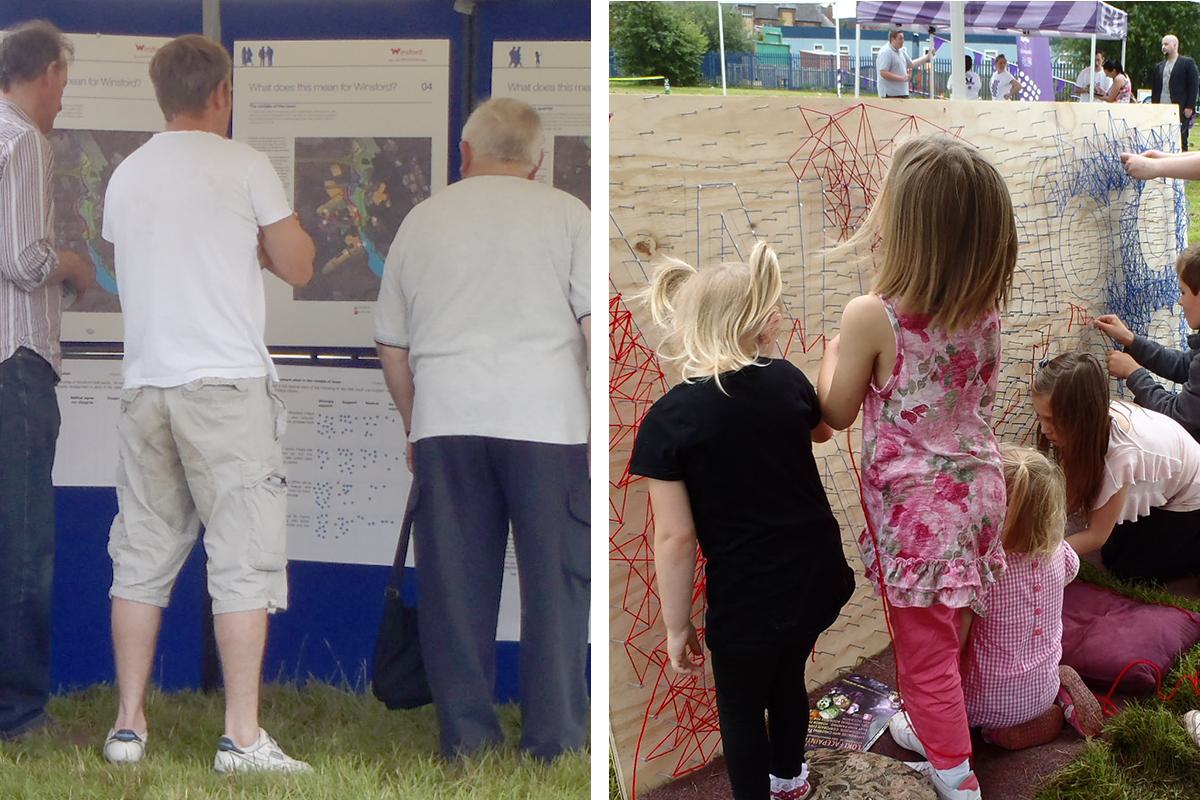 Project Deliverables

Neighbourhood Plan

Client

Winsford Town Council, Cheshire West and Chester Council, the Weaver Valley Partnership

Collaborators

Urban Vision

Location

Winsford, Cheshire

Status

The Winsford Neighbourhood Plan successfully passed Referendum in October 2014 and was 'made' in November 2014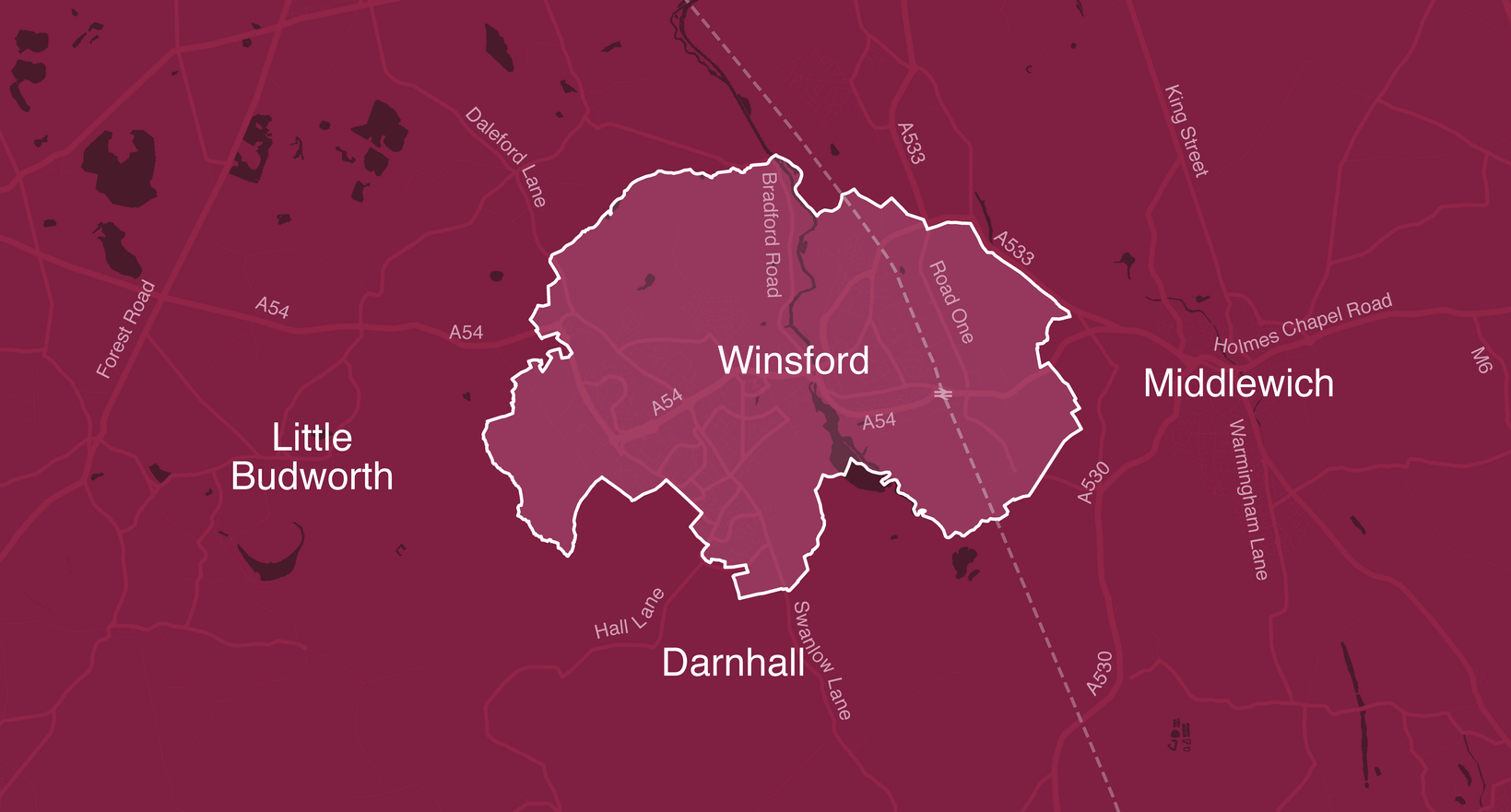 "The one thing that stood out about Tibbalds above anything was their enthusiasm. It never waned, even when we were asking questions, right from the start to the end of the project. We had the chance to do something new and they delivered it for us. We're now looking at up to £150 million worth of development in the Winsford area as a result of their work." Cllr Brian Clarke
Tibbalds was appointed to lead the process of producing the Neighbourhood Plan in December 2011. The town of Winsford was largely developed in the late 1960s as an 'overspill' town for Liverpool and Manchester. With a population of some 30,000 it is one of the major towns in Cheshire. In contrast to many other towns in the area, Winsford has high levels of deprivation.
Winsford has a track-record of very poor levels of engagement with consultation on planning and development proposals. It was essential that the Neighbourhood Plan was based on issues that local people saw as the most important. So we worked hard on a consultation strategy that reached out to local people. The highly visible and approachable event in the the shopping centre was followed up by a series of workshops, targeted group consultations, and 'piggy-backing' on events such as the annual Five Ring Circus where our stall with free face painting for children proved immensely popular! Engagement was significantly improved as a result.
The Plan sets out policies in relation to key regeneration themes, including: housing allocations for around 3,300 new homes, allocating 35 ha of employment land, improving transport and community infrastructure and raising design standards.

The Winsford Neighbourhood Plan was 'made' in November 2014. It has subsequently been used in the determination (both approvals and refusals) of a number of significant planning applications.
---
Awards
---

Winner: Neighbourhood Planning / Public Participation, Planning Resource Awards 2014
Core Team

Start the conversation...
Learn more about Winsford Neighbourhood Plan and other projects by contacting one of our team
Call us on 0207 089 2121 or email katja.stille@tibbalds.co.uk