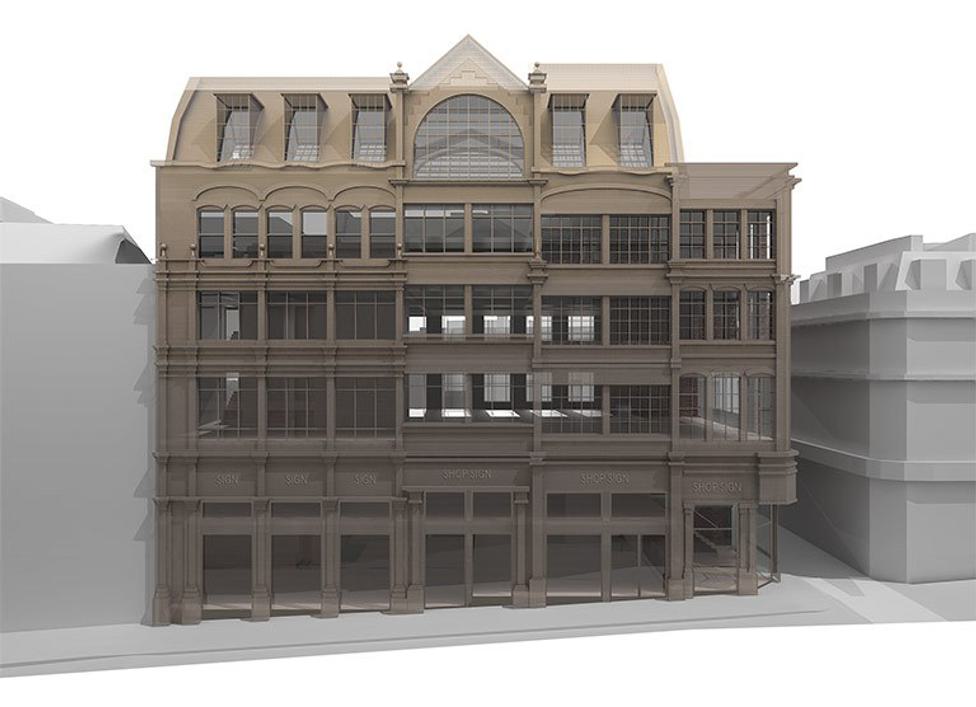 Tibbalds achieves planning for innovative Groupwork + Amin Taha office refurbishment in Clerkenwell
Acting for Seaforth Land Holdings, and working with Architects Groupwork + Amin Taha, Tibbalds has secured a resolution to grant planning permission for the expansion and recladding of 20-23 Greville Street, in the heart of Hatton Garden. LB Camden's Planning Committee voted unanimously in support of the proposal.
The scheme includes the change of use of the basement, ground and first floors to restaurant and retail use whilst retaining and upgrading the existing office space in retained and extended upper floors. The building will also feature a portion of affordable jewellery workspace, contributing to the character of the site's famous jewellery quarter context.
The proposals include the complete transformation of the existing 1970s facade of the building onto Greville Street and Bleeding Heart Yard. The new facade will interestingly (and perhaps curiously!) mimic the massing and architectural articulation of the 19th Century buildings that previously occupied the site. This new overclad exterior will be constructed from patinated metal in a dark brown, bronze colour, perforated to give a degree of transparency that allows the retained building beneath to be glimpsed.
The scheme will bring much needed activity and vibrancy to the blank frontages that the building currently presents onto three adjoining streets, including the famous Bleeding Heart Yard, whilst remaining sensitive to the Hatton Garden Conservation Area.
Related Updates
Stay In Touch
Sign up to our Newsletter
Subscribe to our newsletter to receive updates about making people friendly places.