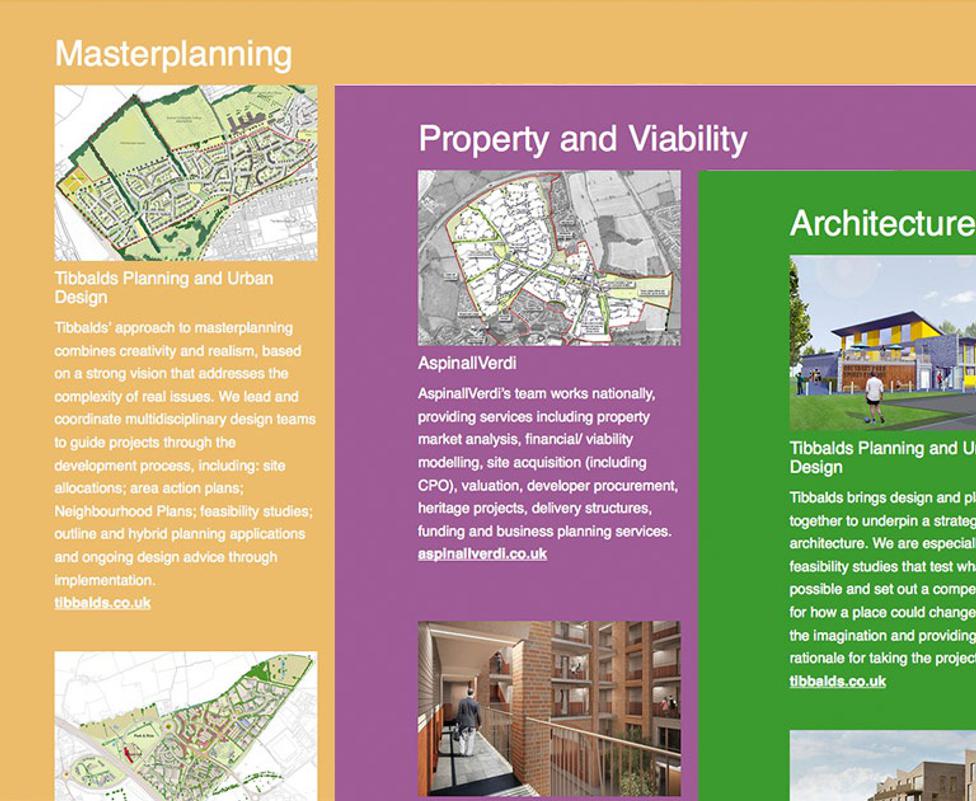 Tibbalds CampbellReith Multidisciplinary Joint Venture launches new website
Following our successful appointment to the Homes and Communities Agency's new £100 million multidisciplinary panel, the TibbaldsCampbellReith Joint Venture is pleased to announce the launch of its brand new website.
The website provides future and existing clients with information about the services our team provides, how to contact us, our approach to project delivery, and – for public sector organisations – how to use the HCA panel.
It also provides information about the diverse range of sub consultants on our team, together with examples of recent projects and latest news updates.
The Tibbalds CampbellReith Multidisciplinary Joint Venture offers a unique service. We bring together design, engineering, planning and regeneration specialists to provide a tailor-made approach for each client. We deliver great projects that create successful places.
We're one of the teams on the Homes and Communities Agency's Multidisciplinary Panel. This Panel can be used by any public sector organisation as a quick and cost-effective way of procuring services needed to deliver development, from initial strategies through to construction.
Related Updates
Stay In Touch
Sign up to our Newsletter
Subscribe to our newsletter to receive updates about making people friendly places.