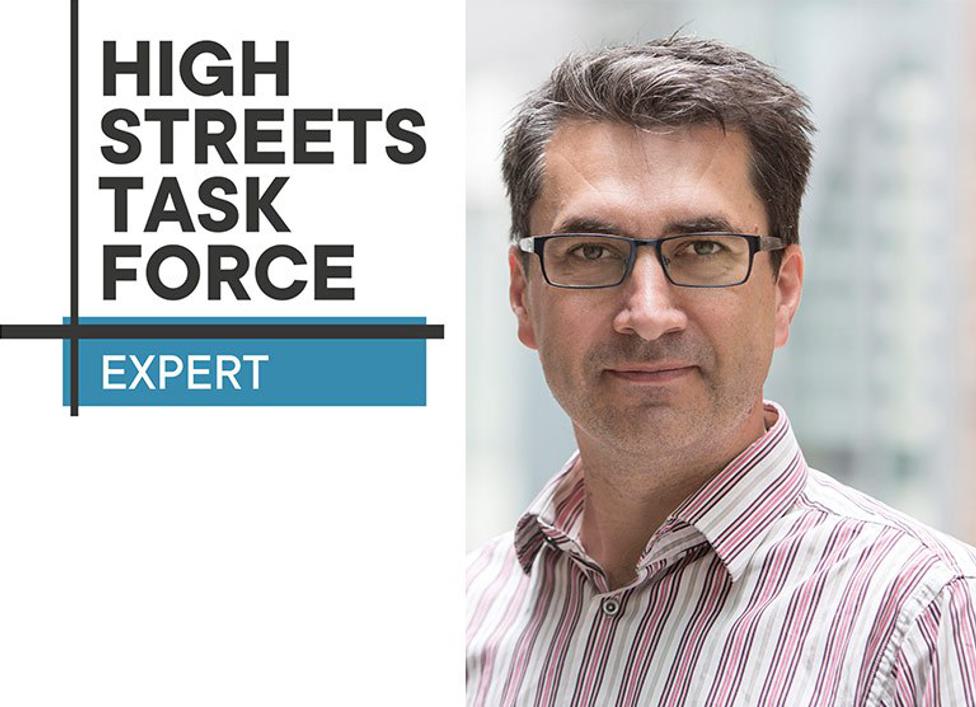 Tibbalds Joins High Street Taskforce
We are pleased to report that Tibbalds Associate, Richard Crutchley, has been chosen as one of the 150+ High Streets Task Force Experts appointed to help communities and local government transform their urban centres.
With a longstanding focus in this area, Richard has recently worked with local authorities and their communities in Sutton Coldfield, Salisbury, Haywards Heath and Gillingham on plans to improve their local areas.
"Many town centres and high streets across the country are struggling to maintain their appeal and attraction in the light of competition from elsewhere, including out of town leisure and retail and, of course, e-commerce," he commented.
"The events of 2020, with people more isolated and many businesses and attractions unable to trade, has only deepened the problems some places are facing. There are, however, lessons to be learnt and shared as some places and sectors have been able to adjust and thrive by adapting to the conditions and the market they are in.
"With Task Force Experts, Mentors and Facilitators being appointed to provide specific expertise to nominated places and local authorities, I'm looking forward to getting involved in more projects that will help bring people back to their high streets and help revive the hearts of our communities after a very challenging year."
About the High Streets Task Force
The High Streets Task Force is an alliance of placemaking experts that provides encouragement, tools and skills to help communities and local government transform their high streets. It is now providing support to local leaders in town centres and high streets in England. The new website hosts a wide range of training, learning, and data insights, including the COVID-19 Recovery Framework to help places identify what they need to do now, as well as how to plan and build capacity for recovery.
The High Streets Task Force was commissioned by the government in 2019 as part of its Plan for the High Street and in response to recommendations of an expert panel on the high street chaired by the highly successful entrepreneur Sir John Timpson.
The Task Force has been set-up to strengthen local leadership in high streets and town centres in England. It does this by providing information, advice, training, knowledge and data – helping people to make a positive difference to their local communities.
Run by the Institute of Place Management on behalf of government, the Task Force brings together a range of expert organisations on reinventing and restructuring places.
The High Streets Task Force alliance are:
Institute of Place Management
PwC
Royal Town Planning Institute
Design Council
The BID Foundation
Landscape Institute
Association of Town and City Management (ATCM)
Civic Voice
Springboard
Maybe*
The Teenage Market
Cardiff University
MyKnowledgeMap
The High Streets Task Force appoints recognised experts to support local authorities, helping to solve complex, interdisciplinary issues, and bringing expertise to entrenched problems and new challenges.
High Streets Task Force Experts advise on a range of issues, including planning, urban design, placemaking, landscape architecture, resilience, transport, valuation, asset management, investment, governance, data and analytics, place management and leadership. Once assigned, Experts also to help to prescribe Task Force support that best meets the needs of the places that they visit and advise, helping to tackle a range of issues that could be blocking the potential of the local high streets.
Related Updates
Stay In Touch
Sign up to our Newsletter
Subscribe to our newsletter to receive updates about making people friendly places.